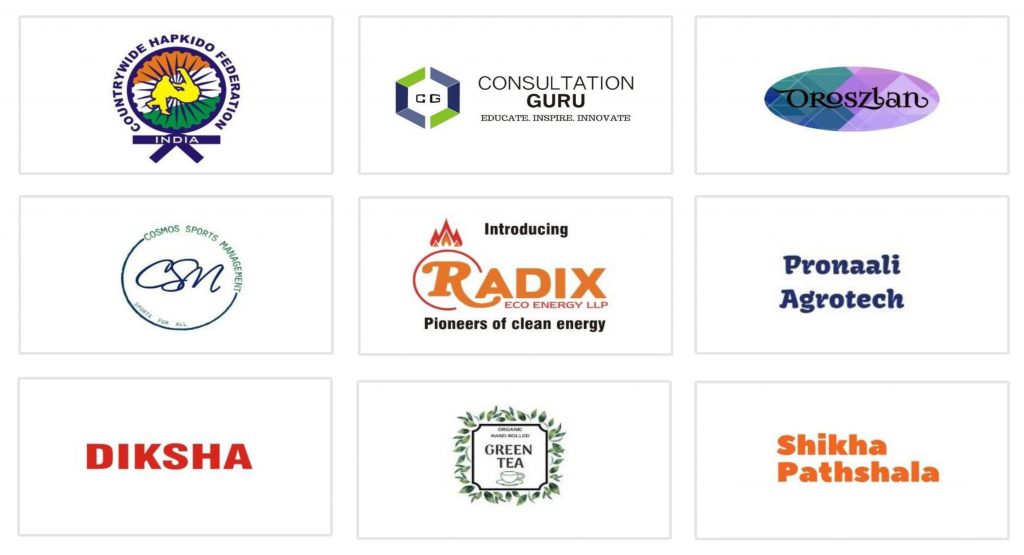 NORTHEAST
DIVISIONAL HEADQUARTERS ASSAM
Our Objectives
To run Hapkido (a form of Mixed Martial Arts) chapters all over North East to get children especially from lesser privileged communities involved in sports.
Holistic development through sports and hands-on, skill-based education.
To promote our work among the communities as a confidence-building measure with the locals.
To counsel children and create awareness about different career options, higher education, scholarships, and soft skill development.
Krishnaguru Vidyajyoti School
SPORTS AND NUTRITION AWARENESS WORKSHOP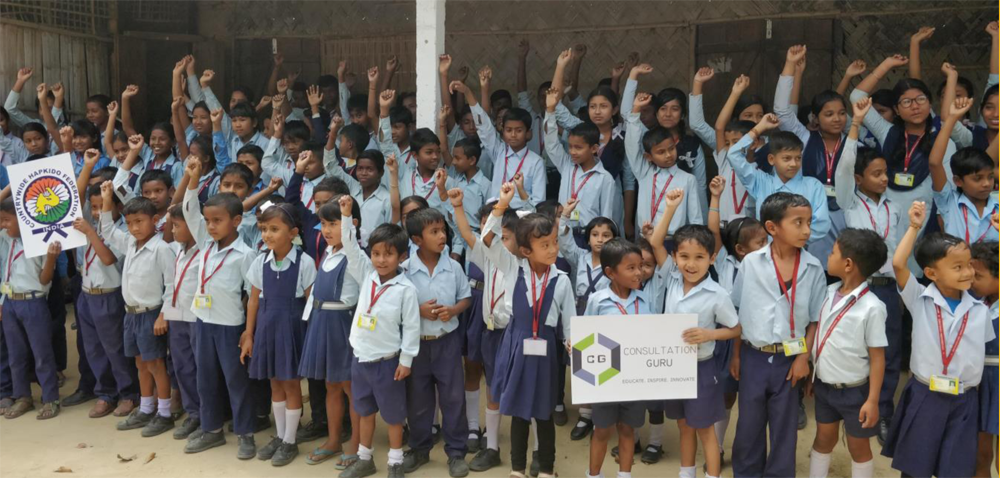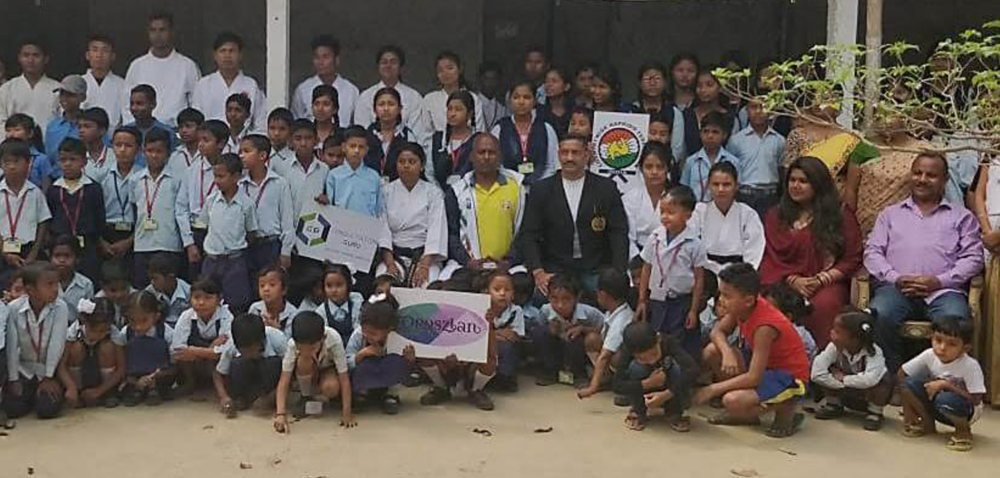 Train the trainers program
A team of 16 people was trained to run hapkido chapters all over northeast as well as create awareness about our programs for soft skill development, higher education counseling, as well as our national and international universities among the masses.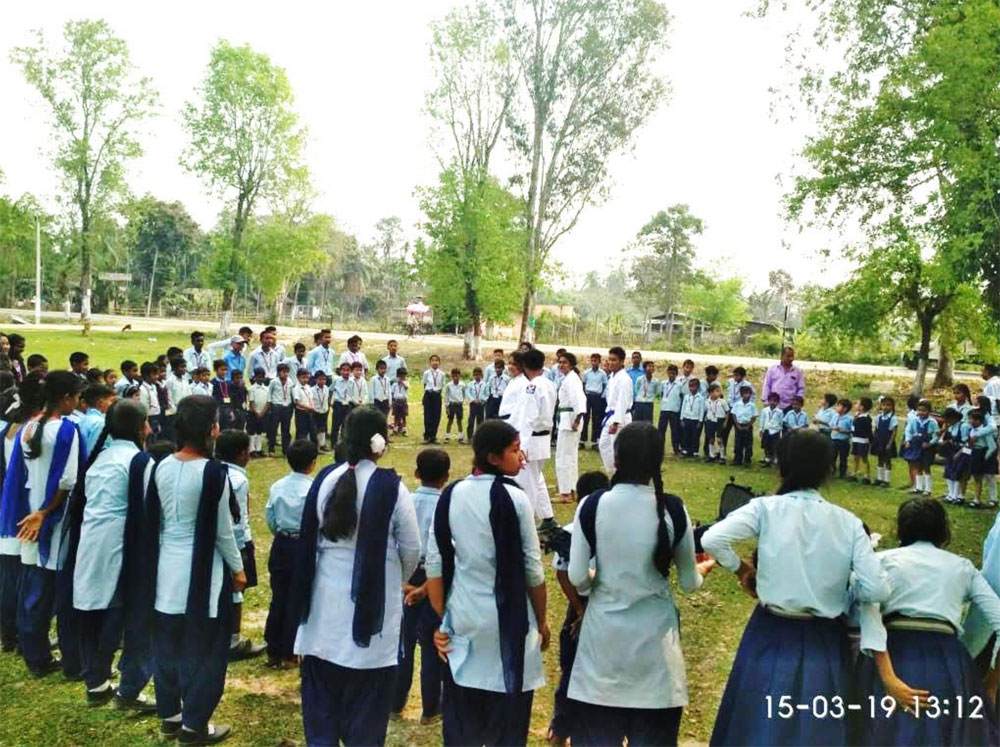 Assam has been kind and generous towards us since the beginning and we strive to create the impact that we are working towards very soon!